Japan Rail Pass Tickets
Experience Japan like never before and make your trip more memorable by traveling with Japan Rail Pass! Being the country's most rapid transportation, with JR Pass you'll have the ultimate ride through out Japan. It is the most economical means of travelling throughout Japan by rail and with access to all JR Group Railways Shinkansen "bullet trains" and also other rapid and local trains, you can visit all your desirable destinations. And whether it is for 7 Days or 14 Days of travels, we've got you covered. To make it even more special, we're giving out IDR 100,000 shopping voucher (T&C Applied) within every purchase.
So, what are you waiting for? Book your package now!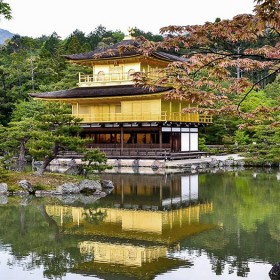 7-Day JR Pass Hokuriku Arch
7-Day JR Pass Hokuriku Arch
IDR 1,600,000IDR 1,550,000
up to 3% off
14-Day Japan Rail Pass
14-Day Japan Rail Pass
IDR 5,500,000IDR 5,250,000
up to 4% off
7-Day Japan Rail Pass
7-Day Japan Rail Pass
IDR 3,450,000IDR 3,230,000
up to 6% off