In today's Bobobobo top 10, we've turned to Indonesia's darlings and all-time favorite band, Maliq & D'Essentials. We were getting jiggy with each band member and delved further into their personal stories, and ultimately their unique flairs and styles.

From vintage to healthy living enthusiast, you'll be as amazed as we are in discovering the stories they told. They even took an extra mile in curating the top 10 products of their choice; all chosen out of their jazzy and funky souls.

"I love sports, I love food. You can see my sporty side in my outfit. When I'm on stage, I mostly mix classic and modern style in monochrome or navy blue color. My stage outfit is actually kind of similar to my daily wear," Angga explained about his personal style. Growing up in a big city, he chooses to be seen in anything casual yet neat.

Besides physical sports, such as gym, strategic sport, such as golf and chess, is also his passion. For Angga, either in golf or chess, you need more than just a physical skill to win one game. Patience and self-control are important as these types of sports train you to observe and analyze your opponents' characters which make the game much more interesting.

As the only female member of Maliq & D'essentials, Indah's fashion style on stage complements the other members of the band; as her style often adorns the performance. She's the striking red on a black and white picture, the cherry on top. Nevertheless, she is more comfortable wearing clothes that don't show too much skin or too tight.

Off the stage, she's often seen in casual clothes and sneakers. This mother of two also loves to buy cosmetics. Like most of modern women nowadays, healthy living is also a part of her world. Gym dates and brunch dates with friends are common in her schedule. "I am a morning person. If I could exercise every day, it will give me the happiest feeling, ever", said Indah.

"Modern Classic but elegant" is probably the best word to describe Widi's style. He prefers unseasonal, authentic, and plain type of clothes with not too much color. As a drummer, he needs a statement to signify his existence on the stage, that's when accessories like hats come in handy.

"I've always been into pop culture - from people's attitude, technology, trend, to the process of which buildings and homes are designed in different countries - I can't help but notice how culture shapes people", Widi explained. On a down time day, you'll see him in his own backyard, having deep conversations with his few close friends.

"For me, a style should not change a person's character; it needs to support them. I adapted the 'street style' and making it my own by adding accessories. I like everything that has character", Jawa explained. Men's jewelry, such as bracelets, rings, and mostly necklaces will complete his looks, although he is never into watches.

As a man who's interested in embracing the unique culture and social behavior, he prefers to travel to a city where he could talk to local people or foreigners to learn. "I am a very spiritual person but not religious; whenever I go hiking and reach a top of a mountain, not only do I feel peace and tranquility, but I am also reminded just about how small you are in this world", Jawa added. "But if you ask me what I love to do the most, sleeping is the perfect answer".

"I love to wear whatever that makes me feel comfortable", Lale stated. Modern metro sexual yet still casual is probably the set of characters you'll see him in from time to time. He prefers wearing tucked in long-sleeved shirt in dark colors and a blazer, trousers or jeans while performing on stage. Suspenders and a belt often complete his look.

When it comes to his dream about how he would spend his life in the future, he'd love nothing more but to "Live by the beach. Waking up in the morning to a view of the beach gives me serenity and happiness, topped with listening to the sound of the sea while fiddling with the guitar and writing songs".

"You'll usually see me in a casual and more of a street-style look. Plain T-shirts in black, white or blue colors, jeans and boots represent me; I sometimes layer it up with a denim jacket, boyish necklace, and a metal ring to add an extra casual, but cool style", Ilman explained. Short sleeve shirt with pocket scarf will compliment his style on stage in khaki colored trousers.

Hanging out with the loved ones and close friends are his ultimate favorite habits, as they are dearly important for Ilman. In places where he could feel the ambience of live music, you'll find him dancing or having light conversation with friends.
Sean & Sheila
Takai Oversized Top
IDR 1,300,000
Unisex
BRISTON Watches
Briston Clubmaster HMS Black PVD
IDR 2,999,000
Sean & Sheila
Embroidered Shirt Dress
IDR 1,500,000
More Colors Available
Peggy Hartanto
Jade Jumpsuit
IDR 4,048,000
Sold Out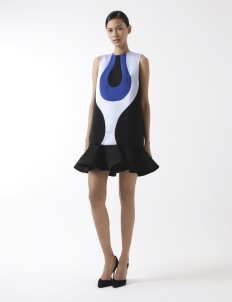 Peggy Hartanto
Black Hematite Dress
IDR 4,708,000
Sold Out
Footurama
White Smokey Porcelain Incense
IDR 595,000
The Original Finch
Black Sweat Shirt Cotton Top
IDR 300,000
Sold Out
BRISTON Watches
Briston Clubmaster Classic Steel HMS Khaki PVD
IDR 4,249,000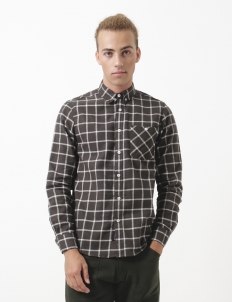 Gravity Element
Minima Longsleeve Flannel
IDR 250,000
Sold Out
AÃRK Collective
Iconic Graphite Watch
IDR 4,500,000